Get to know us
Goravica family is a family of shipbuilders, fishermen, captains, employees in tourism and farmers. Olive growing and viticulture have never been abandoned with all of our activities and recently we have decided to raise both to a higher level and offer our products to the market so that others can enjoy the fruits of this beautiful island. Also, we have decided to introduce carob, an almost forgotten culture, into our family farm production by making a factory with a drive to process carob into carob powder. This is a first such factory in dubrovnik - neretva county in recent times.
I became the captain at 29 years of age and was the youngest captain in Croatia on large tankers. Since there are only about 500 such types of ships in the world I was probably the youngest captain in the world.
After 15 years of navigating the world's oceans, after thousands and thousands crossed sea miles, I decided to put off my seaman's book and dedicate myself to the development of the family farm and its new products.
Being a captain of the ship was a great challenge and with the same fervor I devoted to the development of our family farm. With the great father's practical experience and support of my wife, mother and sister, I hope you will feel in our products the immensely love we give to our plants.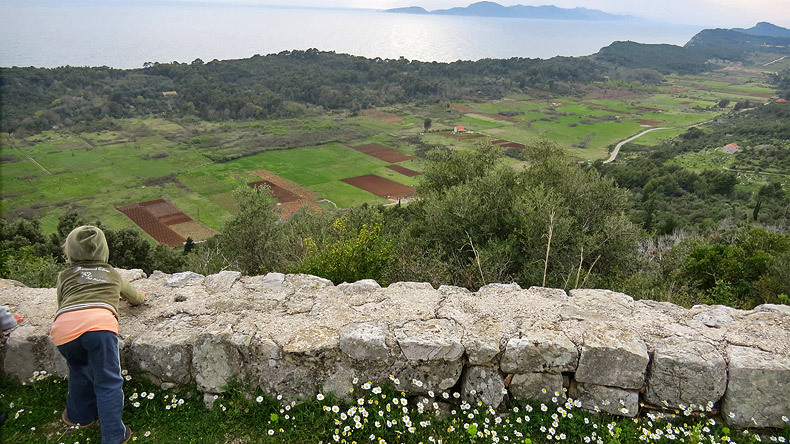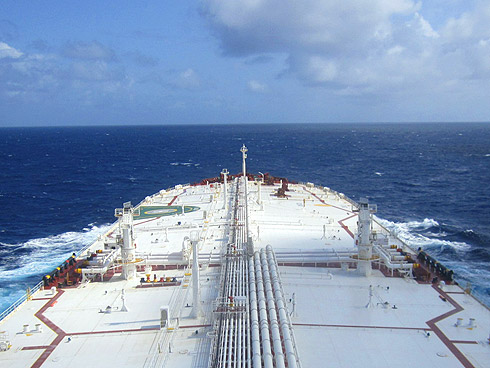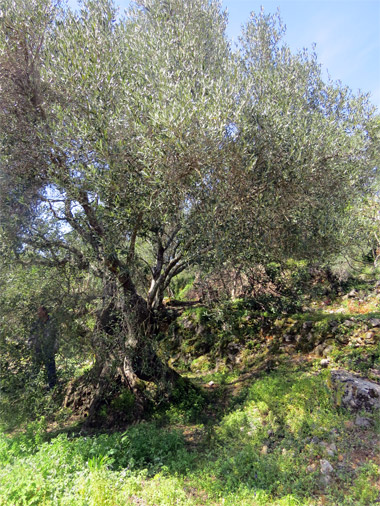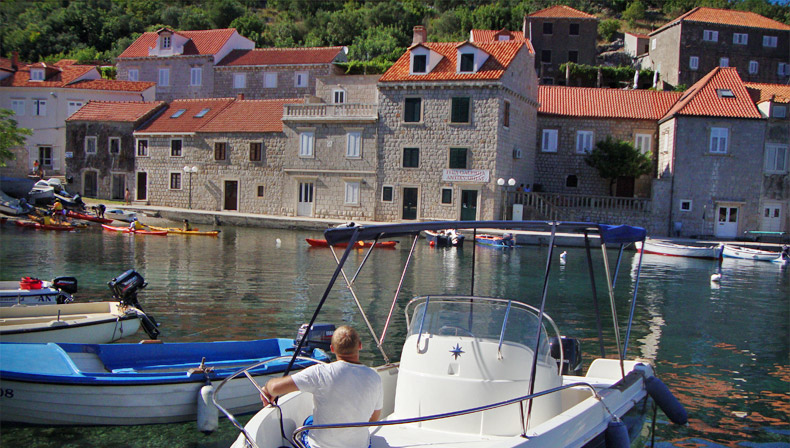 Our activities
Our activities include: Growing and processing carobs into carob powder, olive growing and olive oil production, grape growing and wine production.
Carob
There is about 50 carob trees on our family farm which give 3 tons of carob beans on average each year.
Considering that in the past the island of Šipan has been known as the island where the special variety of carob has been growing, known as CARIN or ŠIPANSKI ROGAČ, and since great number of trees are still fertile we have decided to revitalize the breeding, but also to make a first factory in the history of the island with a drive for processing carob into carob powder. We deal with purchase of this valuable raw material as well.
This project is funded partly from the EU funds and from our own sources of funding.
We are certain that the carob from the island of Šipan will re-win the market again.
Olive growing
We cultivate around 300 olive trees on our family farm. The most numerous varieties among them are Piculja and Kosmača, both indigenous varieties from the island of Šipan. We also grow Lastovka and Oblica - the most spread variety in the region of Dalmatia.
Olives are processed in our own olive mill with a drive powered by the principle of cold processing with centrifuge where the processing temperature does not exceed 27C during all processing stages. The best proof of the quality of our products are numerous gold medal awards that we regularly win at the international competition of olive growers and olive oil producers "Nočnjak" and the prestigious champion title that we won at last regional manifestation "Zlato Juga". It all gives us satisfaction and encouragement for further work.
Since our olive mill "Šipan" is the only mill for processing olives in the whole Elafiti archipelago we process olives for the neighbouring islands as well.
Viticulture
Sediments of reddish soil have always been agriculturaly valued and were a great source of local economy development, especialy of viticulture which has always been one of the main agricultural branches.
With its 5 km lenght the fertile field of Šipan is among the largest fields on the Dalmatian islands. The advantage of this microlocation, apart from a great number of sunny days are also a great differences between day and night temperatures during the summer months. Such variations suit excellently to the planted varieties by giving grapes a specific flavour and high sugar content, making it particularly suitable for producing wine of particular taste and aroma.
Our oldest vineyard was planted in 1995 and it contains about 2000 vine of the Plavac Mali variety. In 2015. we decided to expand production and have raised new plantation of vine Plavac Mali, Merlot and Cabernet Sauvignon.